Dream Weavers (DW) is a group of hard core professionals having expertise in Recruitments, Education, Training, Business Systems, Real Estate and Travel Services. At present Dream Weavers is working with more than 100 National and Multi-National Companies including Top Banks, Insurance Companies, Telecom Companies, Retail Sector, BPO's as well as Pharma companies. With aggressive marketing and efficient operations the group has forayed in the top ten positions in most of the above services in North India. With 15 years of experience in client servicing, the Dream Weavers Group has now strategically positioned itself across various industries in 16 states across North and West India.

Moreover presently DW is into sales training, induction programmes, soft skills and behavioral training, selling skills and functional training. The strong emphasis on human resource development is what motivates its 300 member workforce to achieve highest standards of quality and productivity.

Animation Industry is at a boom these days and the curiosity to learn the art of animation is eternal. DW Group made an efficacious effort to spread its art through its effectual vertical, naming Animation Bugs. Animation Bugs is an efficacious medium that provides exceptional coaching and possesses some extra-ordinary features.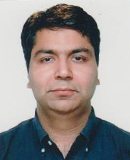 Sandeep Soni (CMD)
"The animation industry is booming like anything in India and across the globe. The potential platforms for animation include film industry, gaming and cartoon, advertisement, architecture and interior design, product design and also in the field of education. Students can learn this art and enhance their skills, thereby creating a splendid futuristic opportunity for themselves."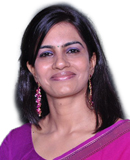 Niti Soni (JMD)
"Animation is widely used in the field of entertainment and film industry. Not only this, animation is regarded as a part of the creative or content industry as artistic or creative effort is essential to the process of developing animation. So animation is a versatile field. Go for it and you will open a variety of options for yourself."